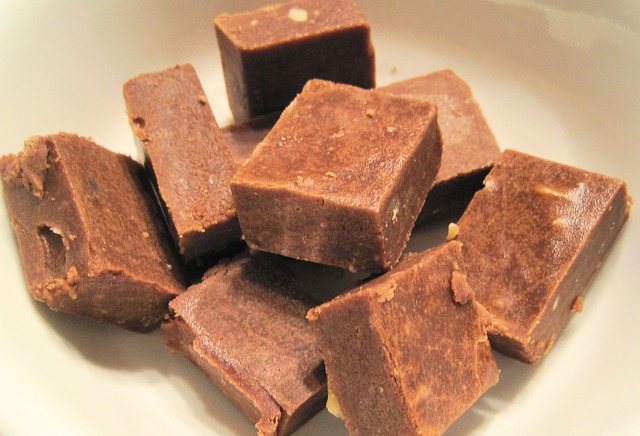 Chocolate is without a doubt the star of most Valentine's Day celebrations, and for good reason. After all, what could be more enticing than a bite of bitter dark chocolate or a sweet-filled bonbon? When you're looking for that kind of chocolatey treat, you need only head to Germantown's Lancaster County Dutch Market.
One of the market's most delicious offerings, Lapp's Candy features hundreds of options for chocolate and other sweets. Their fudge is a particular fan favorite, with flavors like peanut butter chocolate, pumpkin, and vanilla available by the square. One visitor came by with a friend and tried a variety of flavors, and took to Yelp with a simple consensus: "The fudge I tried is all delicious."
Beyond their dozens of flavors of fudge, you'll find options like chocolate-covered strawberries (the perfect surprise for your Valentine!), chocolate-dipped pretzels, chocolate-dipped Oreos, pecan turtles, and even chocolate-covered bacon. Their gourmet chocolate offerings (including some sugar-free options) are accompanied by gummies, caramel and candied apples, nuts, dried fruits, and other savory selections to offset your sweet tooth.
Head to Lapp's Candy for all things chocolatey and sweet this Valentine's Day, and be sure to visit the rest of the Dutch Market to complete your holiday.